Wildlife Along the Rockies

                                                                                           by Dan & Cindy Hartman

Cassie's Page.

All images are the property of Dan &Cindy Hartman. Any use of these images without their written permission is strictly prohibited.

This page was last updated on: March 15, 2013
                      IN THE PINES

Cassie photographed this scene one snowy morning last winter.  This bull elk was feeding in a meadow along the Soda Butte Creek just after Christmas.

OUT OF STOCK

Twenty year old Cassie Hartman has been photographing for 10 years.  Her love of  all  wildlife especially those found in our own backyard, is evident in her images thus far.Like when reading a book her fans will have to check her site every so often to see what the next chapter in her photography will  reveal.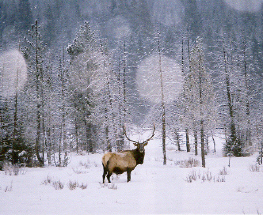 Parting  Shot

Above: Last spring while hiking with her parents (photographers Dan and Cindy Hartman) near their home in Silver Gate, 10-year-old Cassie Hartman spied this elk skeleton pinned beneath a fallen tree. Looking closer, the family found where a branch spike on the tree appeared to have impaled the animal's vertebra.


"I had my camara and tripod with me," says Cassie,"and I thought it might be a good picture." After circling the scene to find the right angle and lighting, she decided on this composition. At first glance it appears to be just antlers among flowers, but a closer look reveals the tree, inviting speculation: Did it actually kill the bull, and, if so, what are the odds of something like that occurring? Or did the bull die of anouther cause,and then the tree fell later on the carcass?

"I'm pretty sure the tree landed on the elk and killed it," says Cassie."That's why I thought this was such an interesting picture."
Cassies Marten

I spotted this marten climbing through the trees below our cabin.  I shot a roll but was only able to get a few of them sharp, as he is very quick.  This is my favorite.

8X12 Matted  $75.00      8X12 Oak Frame  $145.00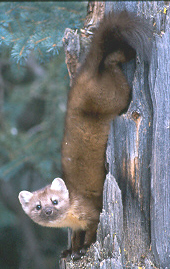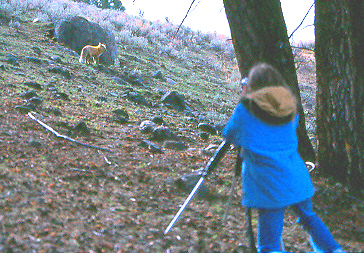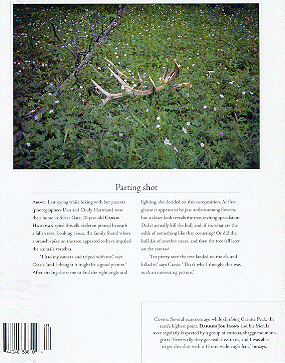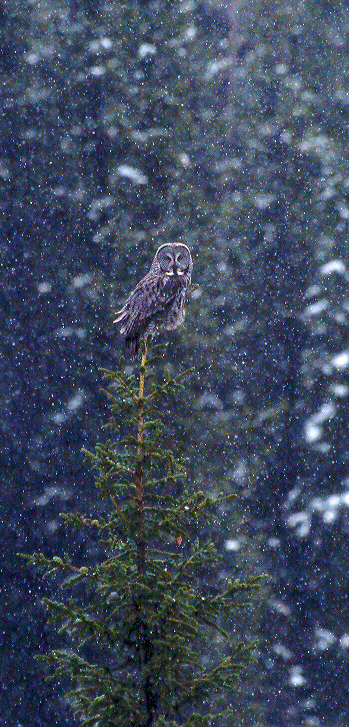 Cassie's  Great  Gray  Owl

Cassie photographed this rare great gray owl

near Cooke Pass during a snowstorm.  We

watched the owl until it caught a vole and

disappeared into the forest.

8X16 matted   $100.00

8X16 blue-wash frame    $200.00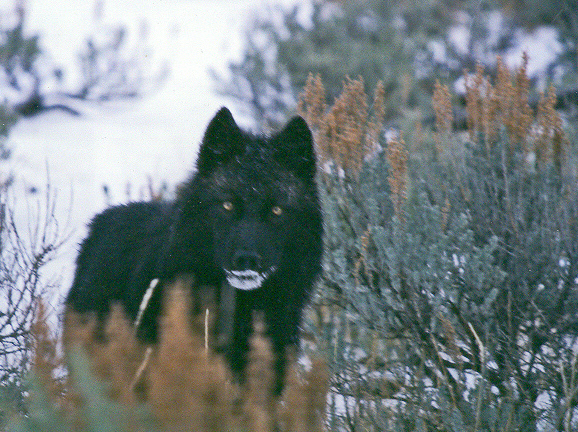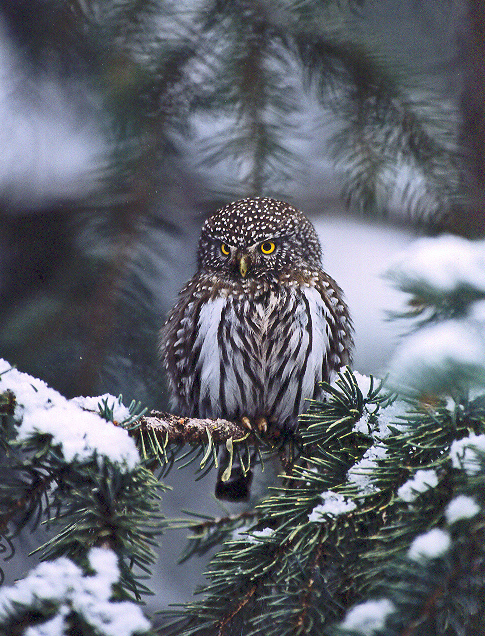 Forest Hunter  (Pygmy Owl)

Cassie photographed this tiny pygmy owl as it hunted below our cabin. This owl and it's mate became  regular visitors over the winter.

Sold in a limited edition of 300

8x10 Matted $65.00

8x10 Framed $125.00

Got Snow ?

Sold in a limited edition of 100

OUT  OF  STOCK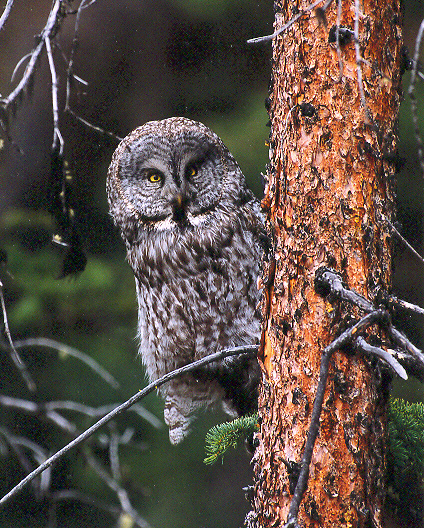 Phantom Of The Beartooths

Cassie photographed this rare great gray owl this spring in the foothills of the Beartooth Mts.

8X10 Framed $125.00   Matted $65.00

Limited Edition of 100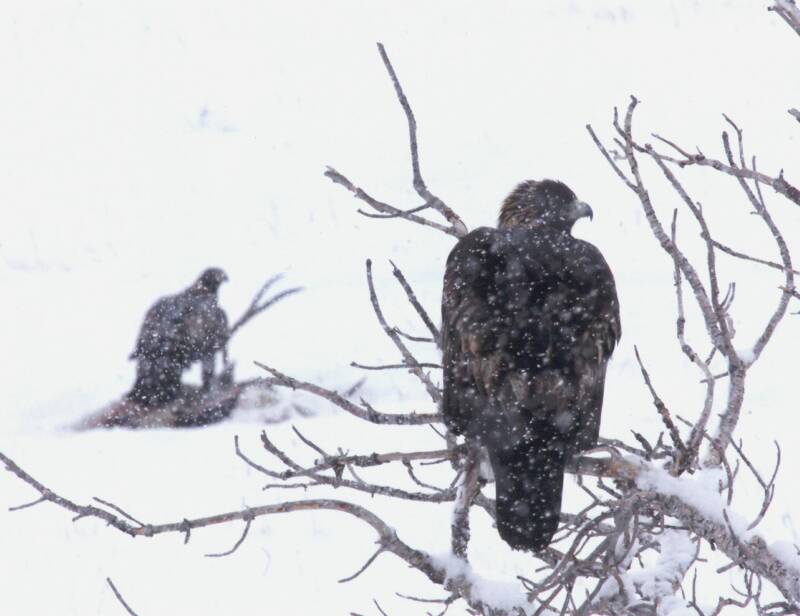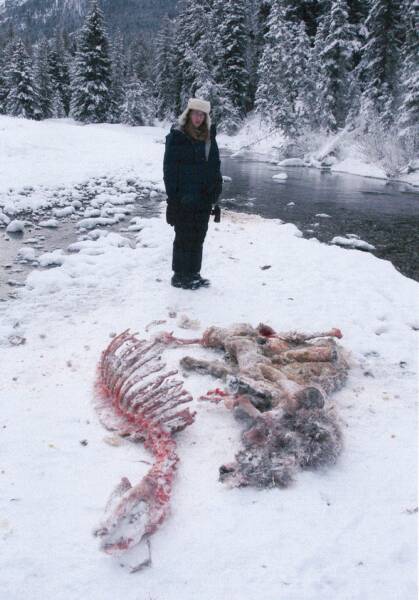 Cassie stands beside an elk killed by the Druid Peak Wolf Pack. (2 miles from our cabin)

8x10 matted $65.00

8x10 Framed $125.00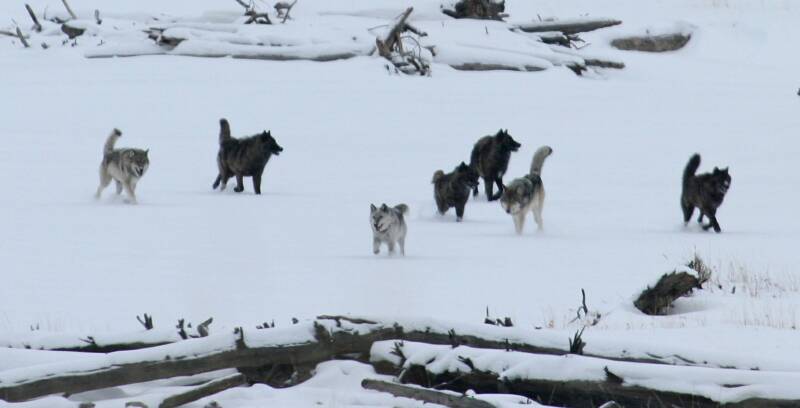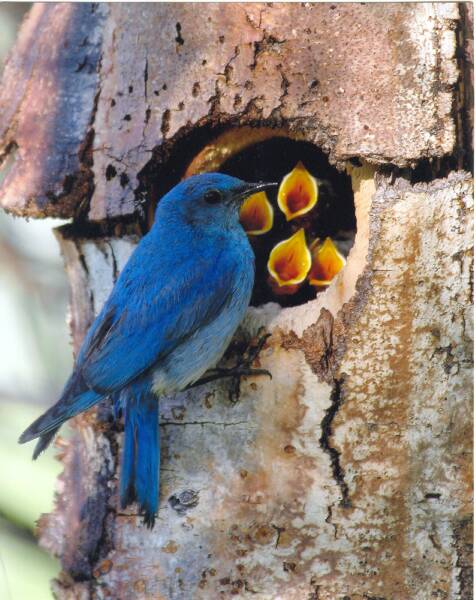 Feed Me Me Me Me !!!

A mountain blue bird feeds his young nesting in an aspen tree cavity.

Limited edition of 100

8x10 matted  $65.00

8x10 Framed  $125.00